Exciting News!
We are thrilled to announce that our beloved veterinary hospital is embarking on an exciting journey of expansion! With this expansion, we are set to more than double our size, yet our commitment to providing that personal, hometown vet touch remains unwavering. As a privately owned establishment, we take pride in not being just another corporate mass chain hospital. Our dedicated team of professionals understands the unique bond you share with your furry companions, and we're determined to continue offering the individualized care and attention that sets us apart. We can't wait to welcome you to our larger, but still heartwarming, veterinary home. 
Same location, just bigger! Coming October 2023!
---
Welcome to Hope Vet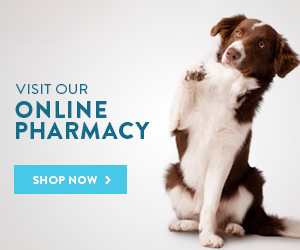 Sometimes it's tough to know where to turn when your dog, cat, beardie, or other friends–feathered or furry–isn't feeling well.
That's why we created Hope Veterinary Hospital of Holly Springs, the one and only pet clinic you'll ever need.
We are now open and hope you will let us serve your family as your primary care veterinarian.
In the case of an emergency please take your pet to:
Triangle Veterinary Referral Hospital of Holly Springs
2120 Werrington Dr #201
Holly Springs, NC 27540
919-973-5620
or
NC State Veterinary Hospital
1052 William Moore Dr
Raleigh, NC 27607
919-513-6911