Holiday Notice: We will be closed  Labor Day September 4th.
Welcome to Hope Veterinary Hospital Holly Springs
"WE ARE NOW OPEN!"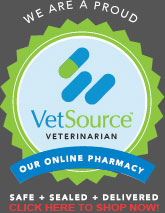 Sometimes it's tough to know where to turn when your dog, cat, iguana, or other friend–feathered or furry–isn't feeling well.
That's why we created Hope Veterinary Hospital of Holly Springs, the one and only pet clinic you'll ever need.
We are now open and hope you will let us serve your family as your primary care veterinarian.
In the case of an emergency please take your pet to:
Triangle Veterinary Referral Hospital of Holly Springs
2120 Werrington Dr #201
Holly Springs, NC 27540
919-973-5620
or
NC State Veterinary Hospital
1052 William Moore Dr
Raleigh, NC 27607
919-513-6911
New Hours!
Monday: 9am-5pm 
Tuesday: 9am-5pm 
Wednesday: 9am-5pm 
Thursday: 9am-7pm 
Friday: 9am-5pm 
Saturday: 9am-1pm